1977 Broadway Revival Playbill
NOTE: This Playbill is from a preview performance about a month before opening. Note the changes between this cast and the cast listed in the opening night New York Times review. To see that cast list click here.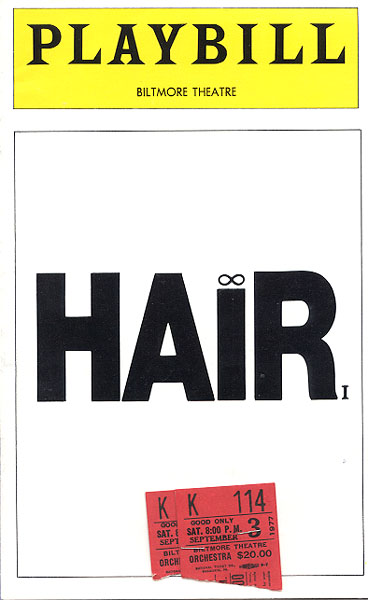 Hair logo and artwork © Michael Butler.
To return to the Hair Photo Index
click here.
Or use your Back button to return to where you were.