Australian Hair
Page 1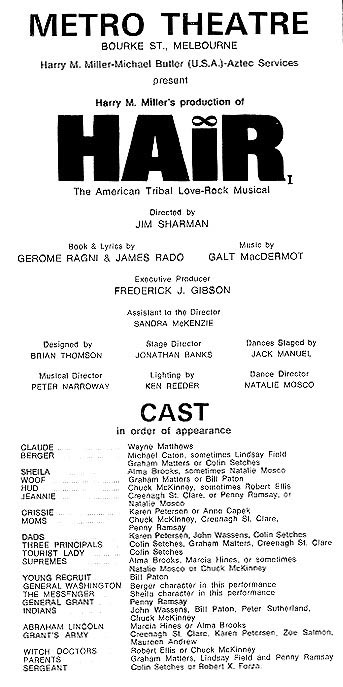 Australia Hair credits. Note how there are several people playing each role interchangeably. Different actors played different performances.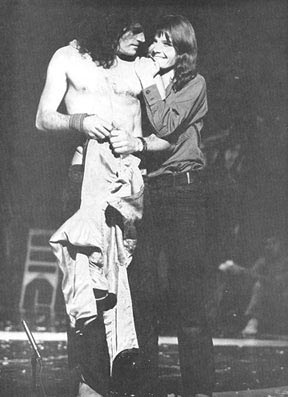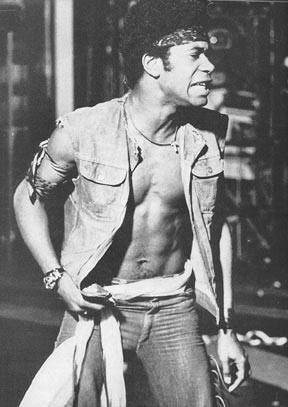 Chuck McKinney as Hud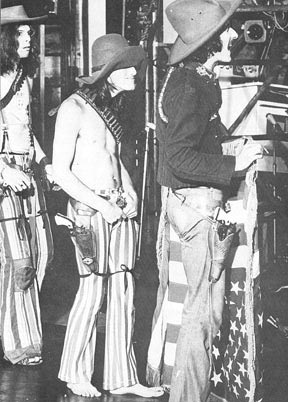 Don't Put It Down

Woof comforts Sheila during Easy To Be Hard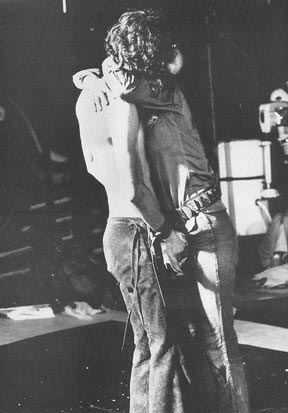 "...and Berger - the grooviest ball on Avenue B."
Hair logo and artwork © Michael Butler.