After Dark Magazine
December 1968
With full transcribed captions
All photos by Kenn Duncan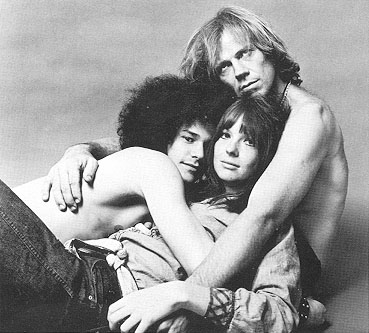 "The most wave-making event on the Broadway Scene in 1968 was the uptown production of 'Hair', the James Rado - Gerome Ragni - Galt MacDermott musical, directed by the exuberant (and for some, unerving) Tom O'Horgan. As often happens with a show in the smash-hit catagory, many of the original cast have gone on to other things following their success. But director O'Horgan has a knack for finding replacements who match or surpass the originals, and 'Hair' is still as lively and exciting as it ever was. In fact, some people say it's better. Steve Curry, Diane Keaton, and Barry McGuire now head the cast, in the roles originally created by Rado, Ragni, and Lynn Kellogg."









"Richard Kim Millford took over the role of Woof when Steve Curry moved up to replace co-author Ragni."




















"Current members of the Tribe stage a tongue-in-cheek jam session for the photographer." Back row, left to right: Bob Chapman, Paul Jabara, Walter Michael Harris, Richard Kim Millford. Front row, left to right: Margorie LiPari, Linda Compton, Suzannah Norstrand.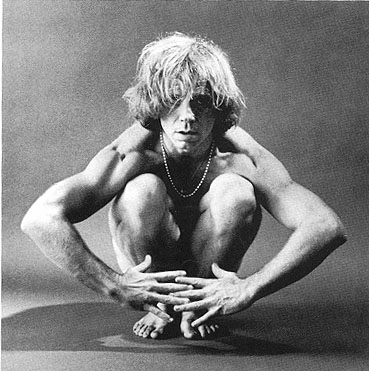 "Most of the cast of 'Hair' came into it as unknowns, but barry McGuire, currently playing Claude, had already made a name for himself as a recording star. His 'Eve Of Destruction' was a land-mark on the pop music scene."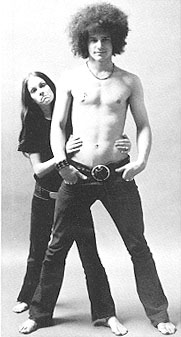 "Shelley Plimpton, who is still playing her original role as Crissy, the love-lorn Teeny-bopper, peers around Steve Currey (sic), as Berger."


















"The most controversial (and precedent setting) aspect of 'Hair' is its by-now-notorious nude scene. (At left and below Sally Eaton, Barry McGuire, and Hiram Keller, who is currently on leave of absence to appear in Fellini's 'Satyricon'.) The only people who haven't discussed it in print are the show's advertising men, who have shown a most commendable restraint."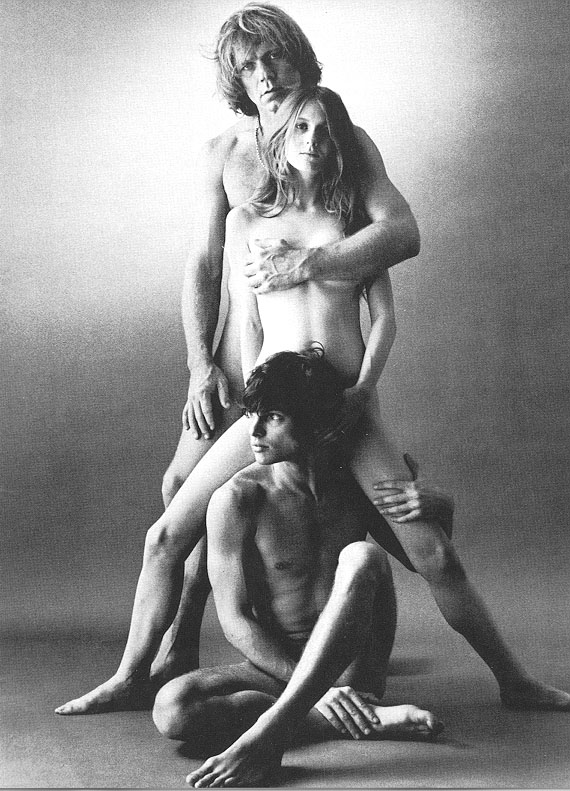 To return to the Hair Photo Index
click here
.
Or use your Back button to return to where you were.