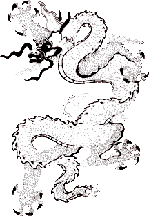 ALL UNDER HEAVEN
formerly THE DRAGON AND THE PEARL

Late in 1996, THE DRAGON AND THE PEARL enjoyed a successful run in Chicago. For further information about future production plans please contact AV Productions at 212-580-0183 or by fax at 212-362-6425.
www.valerieharper.com

All Under Heaven was performed at the Parker Playhouse in Ft Lauderdale, Florida, November 16 through December 5, 1999; and at the Royal Poinciana Playhouse in Palm Beach, Florida, from December 7-19, 1999.

All Under Heaven at the Century Center in NY, closed on January 10th, 1999.

All Under Heaven opens for previews off-Broadway on November 3rd, 1998 at the Century Theater Center for the Performing Arts. General ticket sales will begin November 16, 1998.

The Dragon and the Pearl, re-written and re-titled, premiered in September 1998 at Randolph-Macon Woman's College in Lynchburg, VA.

Learn more about Pearl S. Buck, Valerie Harper and the talented Chicago production team.

Photos of Valerie Harper and Pearl S. Buck

Comments or Questions? pearl@orlok.com

Sites of Related Interest

Author Peter Conn, whose book "Pearl S. Buck: A Cultural Biography",is the basis of this play, maintains an excellent site about the famous American author and humanitarian.