PIPPIN
The Musical
Some additional information about the other musical that is set in the ninth century.
Original Production Credits
PIPPIN was first presented on October 23, 1972 by Stuart Ostrow at the Imperial Theatre in New York City with the following cast:
LEADING PLAYER -- Ben Vereen
PIPPIN -- John Rubenstein
CHARLES -- Eric Berry
LEWIS -- Christopher Chadman
FASTRADA -- Leland Palmer
MUSICIAN -- John Mineo
THE HEAD -- Roger Hamilton
BERTHE -- Irene Ryan
BEGGAR -- Richard Korthaze
PEASANT -- Paul Solen
NOBLE -- Gene Foote
FIELD MARSHALL -- Roger Hamilton
CATHERINE -- Jill Clayburgh
THEO -- Shane Nickerson
PLAYERS --

Candy Brown
Ann Reinking
Jennifer Nairn-Smith
Kathryn Doby
Pamela Sousa
BOOK -- Roger O. Hirson
MUSIC & LYRICS -- Stephen Schwartz
DIRECTED & CHOREOGRAPHED -- Bob Fosse
SCENERY DESIGN -- Tony Walton
COSTUMES -- Patricia Zipprodt
LIGHTING -- Jules Fisher
MUSICAL DIRECTION -- Stanley Lebowsky
ORCHESTRATIONS -- Ralph Burns
DANCE ARRANGEMENTS -- John Berkman
SOUND DESIGN -- Abe Jacob
MUSICAL NUMBERS
THE OPENING
"Magic to Do" -- The Players
"Corner of the Sky" -- Pippin
HOME
"Welcome Home" -- Charles & Pippin
WAR
"War is a Science" -- Charles, Pippin, & Soldiers
"Glory" -- Leading Player & Soldiers
THE FLESH
"Simple Joys" -- Leading Player
"No Time at All" --Berthe & the Boys
"With You" -- Pippin & the Girls
REVOLUTION
"Spread a Little Sunshine" -- Fastrada
"Morning Glow" -- Pippin & Soldiers
ENCOURAGEMENT
"On the Right Track" -- Leading Player & Pippin
THE HEARTH
"Kind of Woman -- Catherine
"Extraordinary" -- Pippin
"Love Song" -- Pippin & Catherine
"I Guess I Miss the Man" -- Catherine
THE FINALE
"Finale" -- The Players, Pippin
---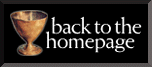 Care to comment or leave a message? Visit the Pope Joan Post Office
Register now for updates and information!